Add to my selection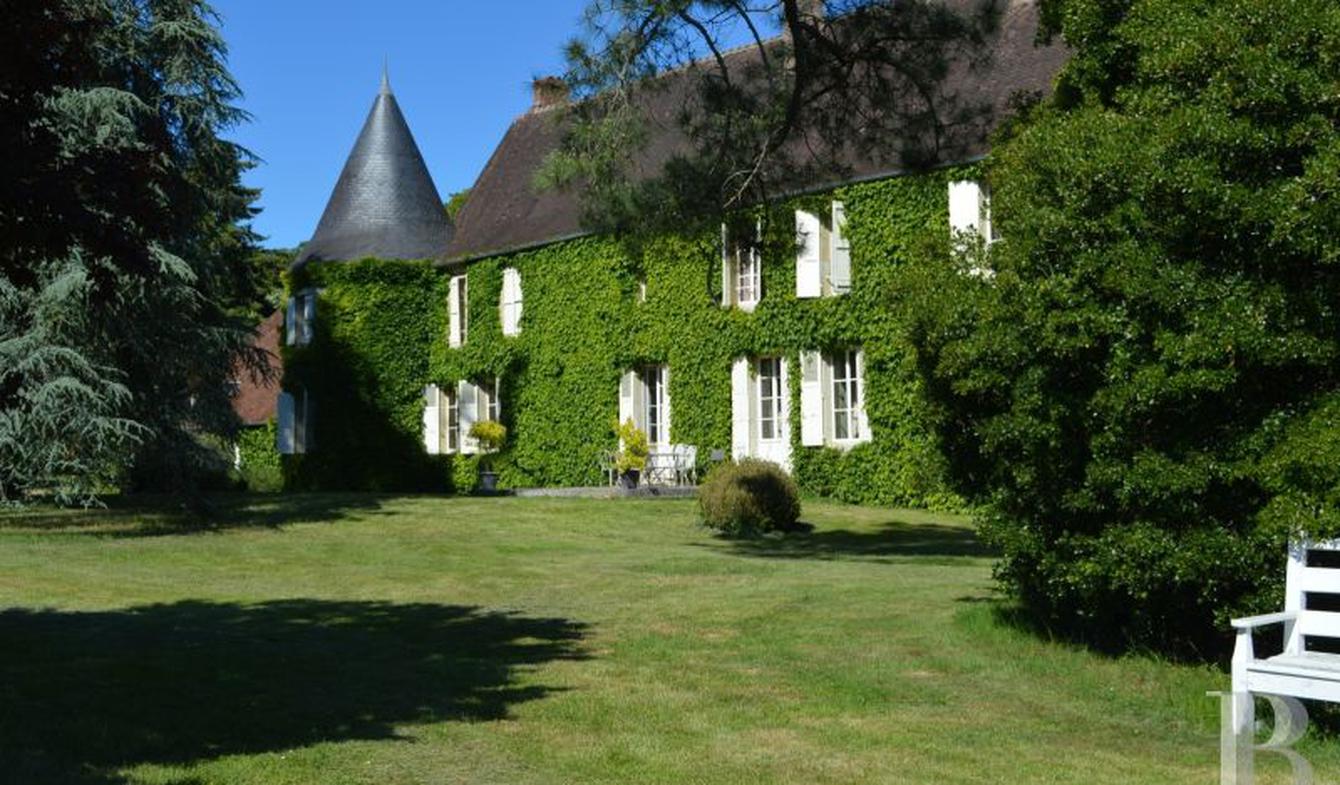 800

m2

20

rooms

18

bedrooms

land

31.8

ha
Near to the Sologne region, in some 30 ha of woods and meadows, an elegant, 14th & 18th century chateau.
This property stands on the outskirts of a spa town, crossed by Berry canal and surrounded by a national forest, where the borders of the Sologne and Berry regions meet. It can be reached via three motorways, the A20, A71 and A85, putting it less than two hours from Paris. A train station also provides links to the French capital.
This property has two entrances, both with tree-lined driveways. The main entrance off the road, with its wooden gates, leads past the caretaker's cottage, followed by the tennis court. The second entrance, reached via a country lane, leads to all the buildings that can be glimpsed through the vegetation and across meadows where horses graze.
This estate, extending all around over some 30 hectares, includes woods, parklands and meadows, enhanced with an orchard. A swimming pool has been installed below a low wall. Laid out on a corner of the chateau, it provides those taking a dip with tranquillity and a clear view over the meadows.
This rectangular building is flanked with two towers, topped with slate, candlesnuffer roofs, as well as two square towers at each end of the porch. A majestic entrance, with elegantly curved, white stone steps, offers an unobstructed view over the parklands and the lake. A metal bridge provides access to an islet. This chateau is completely surrounded by forest.
Its wide facade features numerous openings.
The external walls are covered with white rendering and its roof with small tiles.
It spans a total floor surface area of approx. 800 m².
The chateauThis property has several entrances such that all of its residents can move around freely.
The main entrance is reached via the inner courtyard and a few steps, leading to a wide porch.
This chateau spans two levels. The cellar is under the porch and comprises the machine room, housing the geothermal heating system which includes two boreholes in the parklands.
The ground floor features numerous openings on both facades, letting in copious amounts of daylight.
Miscellaneous rooms, enhanced with 19th century marble fireplaces and decorative woodwork on the ceilings, are in a good general state of repair, the floors are covered with oak wood parquet flooring or terracotta tiles and the ironwork dates from the original construction period.
Ground floor
The main entrance opens into a large, through vestibule with a high ceiling. It leads to vast reception rooms, a multitude of living rooms and five bedrooms.
An oak wood stairway, with wide wooden railings, goes up to the first floor, it communicates with the second building, with a second stairway at its end.
First floor
This floor comprises thirteen bedrooms, four of which have their own bathroom and two their own shower room, as well as a linen room.The farm shed and workshopThis open building spans a surface area of approx. 132 m². It provides access to a closed workshop, spanning approx. 35 m². Behind the building are a stable, a wash-house and a henhouse.The caretaker's cottageThis cottage, all on one level, comprises a living room, a kitchen and a bedroom with a bathroom.The garageIt spans a floor surface area of approx. 45 m².
reference : 185646 - Le Figaro Properties reference : 24153715
Localisation :
41 Lamotte-Beuvron

By PATRICE BESSE

7, rue Chomel
75007 Paris 7th

phone