Add to my selection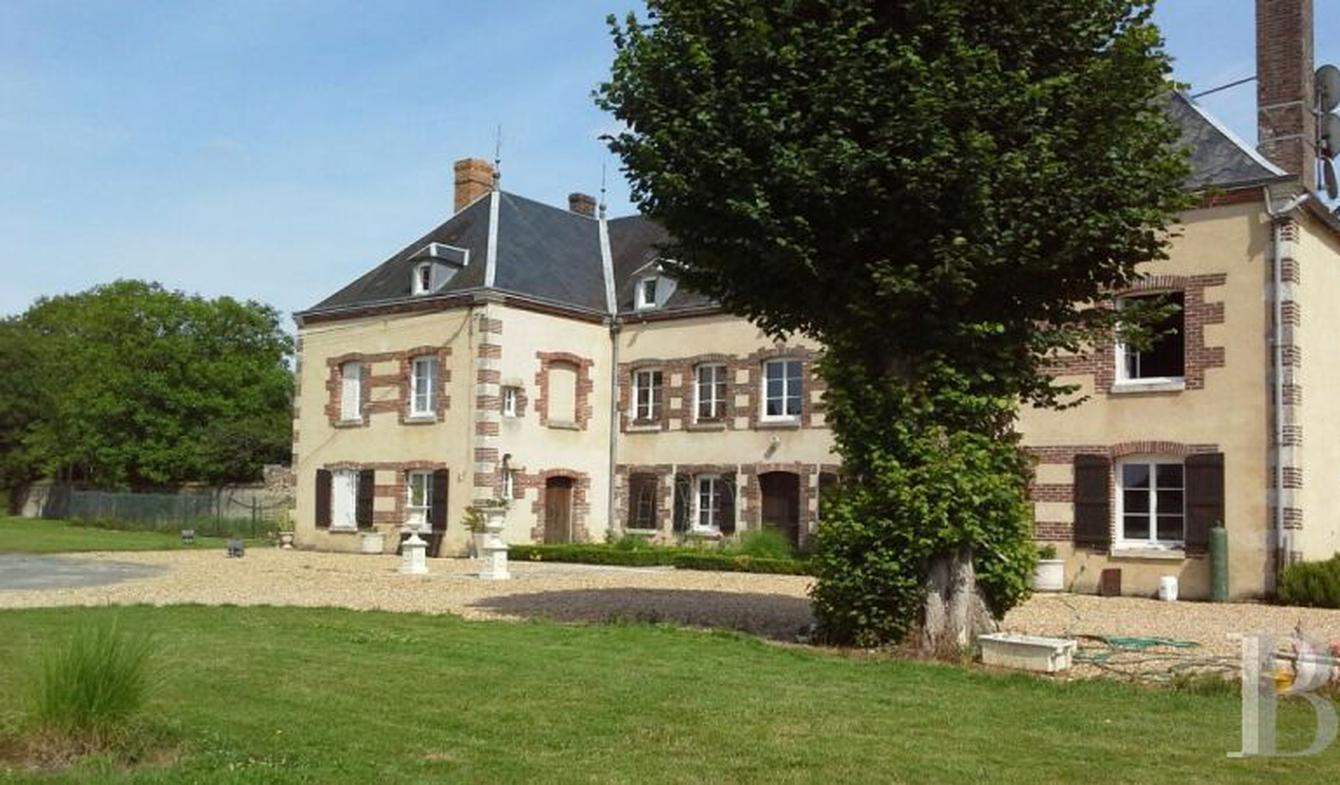 630

m2

17

rooms

11

bedrooms

land

4.6

ha
In the French department of Loiret, in the Centre-Val-de-Loire region, a chateau in a natural setting.
Not far from Briare, with its famous canals as well as its renowned Emaux-de-Briare mosaic tiles, and just a few minutes from the shops, stands a small, 19th century chateau, surrounded by almost 5 ha of land. This estate is 1œ hours away from the French capital by road.
An SNCF train station near to the property provides 1œ-hour links to Paris-Bercy.
This property is in a village, made pastoral by the many forests and lakes.
After a succession of game-filled forest, lakes and bocage countryside, with its small irregular-shaped fields separated by hedges and ditches, a narrow, clearly-delimited lane leads to the property, suddenly revealing a captivating view of the chateau standing in the centre of its parklands. On either side of the lane are outbuildings, once farm buildings. A vegetable garden, almost adjoining the residence, faces a pond, a wonderful biotope. A gravel courtyard is used as a carpark. A small tower on one side stands in front of a lake, bordered by a forest, the trees of which are reflected in the water. Benches set out around the lake are meant for those taking a stroll.
The chateauThis chateau belonged to the Cosnac family, a large family of leading citizens who, in the second half of the 19th century, had another property built, very similar to the one that is up for sale.
This chateau, constructed in the first decade of the 19th century, features extremely plain architecture. It comprises a main building, spanning two levels under an attic floor, with two wings set at right angles.
Each section of the building is engraved with its year of construction: the central building was built in 1816; the right-hand wing in 1822 and, lastly, the other wing in 1826.
All the building's windows, at least those on the first two levels, have basket-handle arched surrounds. The quoins, always composed of local brick, protrude on the two pavilions. The gable, slate roof is enhanced with roof dormers.
Every opening on the ground floor has solid shutters. The main entrance is preceded by a narrow, paved path, adorned with Medici vases, and a little, French formal garden. In the parklands, a turret also with sober architecture features a candlesnuffer roof, a cornice and brick framing around the door.
Ground floor
A fully tiled entrance hall is enhanced with wooden pillars supported on stone bases. It provides access to a vast, extremely bright kitchen. A few exposed beams in the ceiling and the open half-timbering mark its rusticity. A dining room can be glimpsed through the beams of the open half-timbering, a sort of very old partition. The dining room has no beams but instead some highly wrought moulding featuring darts and modillions. Its floor is covered with two-tone tiles. A fireplace, with a closed-hearth fire, is topped with an empire trumeau. Three spacious bedrooms feature old large beams which do not, however, diminish their size. A dwarfing effect is avoided through white walls which enhance the wood and the height of the ceiling which remains above 2.5 m. Each of the bedrooms is partially tiled. These rooms are illuminated via windows which are now double glazed. The entrance hall also houses a solid oak wood stairway, leading upstairs. This turning stairway has a first, age-worn stone step. Railings are topped with a banister. The newel post is fairly sober. The wall reveals corner posts.
First floor
This level comprises an elegant, spacious lounge with a large number of windows set in both sides of the room. The exposed beams blend beautifully with old terracotta floor tiles and strip pattern parquet flooring. A few wooden pillars appear here and there. This large room is similar to those in some Parisian, 17th and 18th century residences, found in the ...
reference : 351862 - Le Figaro Properties reference : 26127813

By PATRICE BESSE

7, rue Chomel
75007 Paris 7th

phone