Add to my selection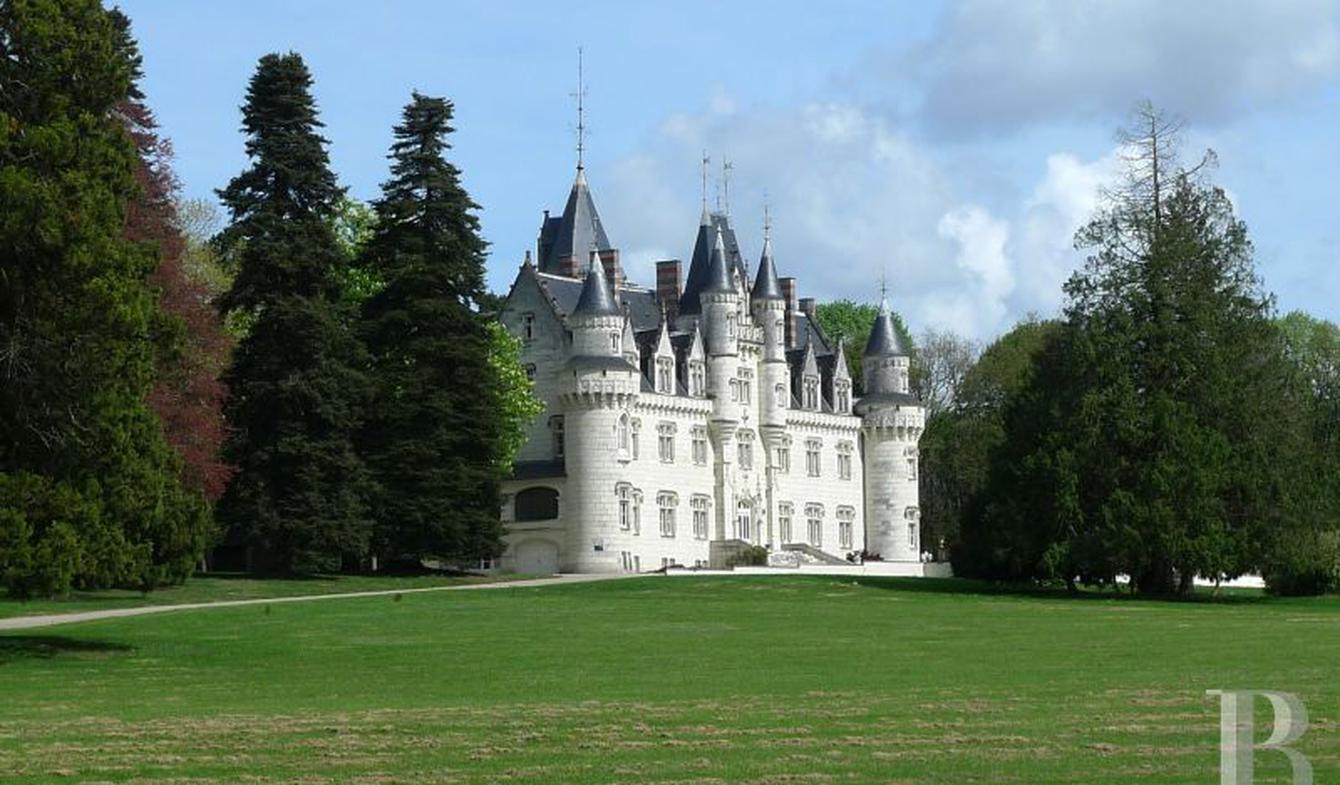 1000

m2

11

rooms

11

bedrooms

land

17.5

ha
A 19th century chateau with 18 ha of parklands in the Poitou region.
Twenty kilometres from a medium-sized town in the Poitou-Charentes region. Paris is three hours away by car as the motorway can be reached in twenty minutes. The TGV train station, also twenty kilometres away, provides 90-minute links to the French capital. The region, south of the river Loire, has exceptional architectural wealth and a mild climate.
Construction of this neo-Renaissance style chateau in the 1830's took 10 years. Well positioned with views to the south, it stands on a hillock dominating a wide valley. The village below is barely visible through the dense vegetation of the deciduous trees. The chateau, neighbouring a 400 ha forest, is surrounded by parklands and woods spanning a total surface area of 18 ha. The trees on the property are predominantly deciduous with a few evergreen trees dotted about here and there. Some two hundred metres from the chateau, the stables dating from the 19th century and the outbuildings are concealed by a wooded area. A stone caretaker's cottage, from the same era as the chateau, stands at the entrance to the estate, marking the entrance to the parklands.
The chateauConstructed of immaculately white, dressed stone, this rectangular building dominates a slight knoll, surrounded on a slightly lower level by green lawns stretching over several hectares. Its south-facing aspect is much appreciated.
The current owner undertook restoration works which lasted numerous years in order to transform the chateau into a small luxury design hotel, spanning approx. 1,000 m². No expense was spared and, most importantly, the layout of the hotel in no way altered the original layout of the chateau. It could, therefore, be turned immediately back into a private residence.
Its three floors, built over cellars, span a total surface area of approx. 1,000 m². The chateau is flanked by two round towers to the south, by another square tower on the north-west side and an octagonal stairway tower on the north facade. They are all topped with a wall-walk set on machicolation. The main facade is symmetrical with mullioned windows adorned with rich neo-Gothic decor. Two turrets with corbelling are on either side of the central row of openings, beginning with the main entrance door which is crowned with pinnacles surrounding an ogive gable.
Above this, a balcony between the turrets is supported by machicolation. The slate roofs, with their variety of complex shapes, are very steep, accentuating the verticality of the building and highlighting the whiteness of the stone.

The outbuildingsAn elegant, 19th century stable block stands approx. 200 m away from the chateau. The three vaulted entrances are on the east side. The upper section, under the rafters, comprises a hayloft. On one side, a strange looking tower was once used as a water tower.
The 2-bedroomed caretakers' cottage, adjacent to the property entrance, is in a very good state of repair.

reference : 242968 - Le Figaro Properties reference : 14980731
Localisation :
86 Poitiers

By PATRICE BESSE

7, rue Chomel
75007 Paris 7th