Add to my selection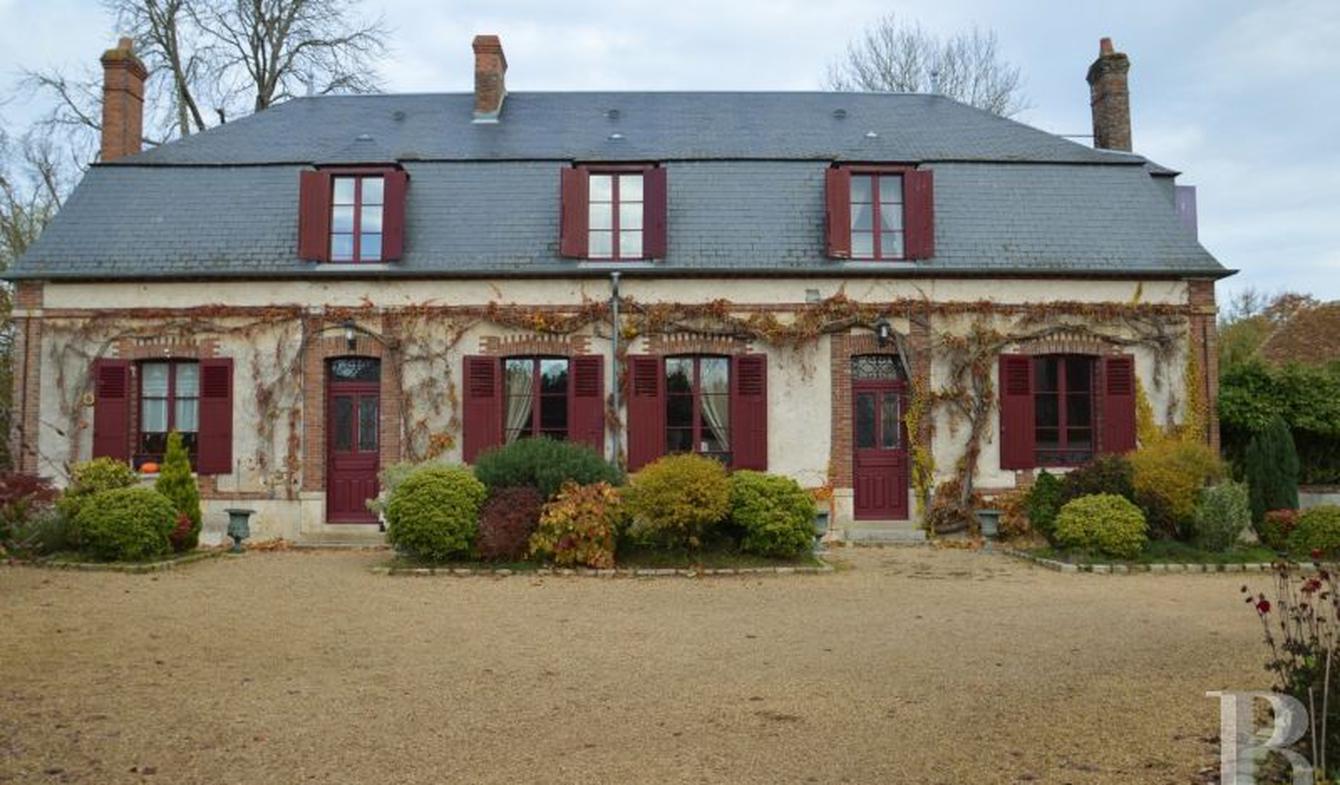 286

m2

11

rooms

6

bedrooms

land

2.8

ha
In the Loiret countryside, an elegant 1861 house set within some 3 ha of grass and woodlands.
Nestled in a village of two hundred and eighty inhabitants in the Gâtinais region, close to the lively villages of Courtenay, Ferrières-en-Gâtinais and Montargis. Located close to a 5 000 ha national forest, a first-class trout river, golf courses and arboretums, the Loire river and its canals. 114 km from Paris via the A6 and A77 motorways.
The property is located in a picturesque hamlet made up of artists' homes and opposite a small parish church. Hiking trails, grasslands and woodland undergrowth surround it. To the south, the property is enclosed by a perimeter wall with a wooden gate and small side gate. To the north, the woodland marks the different limits of the property. The estate comprises almost three hectares of land, one hectare of which is woodland consisting mainly of oak, ash and beech trees. More than one hectare of grassland is building land. A vegetable garden and greenhouse are surrounded by stone walls and are perfectly located here. The gardens, to the north as well as the south, are defined by stone walkways, forming terraces and flower beds. The trees are of an interesting diversity: 100 year old chestnut trees, weeping birches, tulip trees, Spanish firs, pear, quince and apricot trees. But also wisteria, hydrangeas, rose bushes, agapanthuses embellish the gardens. A large buried tank collects rainwater and there is a well and pond.
The outbuildings form a closed courtyard and include: an old coachman's lodge, a barn currently used as a garage, workshop and shed with semi-buried wine cellar.
The main houseBuilt in 1861, this rectangular-shaped house spans three storeys and has approx. 286 m2 of living space excluding the attic. The facades are of random stone traditionally lime rendered and the lower sections are of dressed stone. All the window and door frames are of brick. The roof is Mansard style and made of slate with a roof break. It features roof dormers and brick chimney stacks. Each doorway is raised by a few steps. All the wooden double-glazed windows have wrought iron railings. The shutters and French windows are also made of wood.
Ground floor
This level spans 143 m2 and has 3.20 m ceilings. The south-facing façade has two entrances. The main entrance leads to both sides of the house and incorporates a winding oak staircase with wrought iron railings and wooden handrail and a toilet. The floor tiles are star-shaped ceramic tiles. On one side, there is currently a master suite comprising bedrooms, wardrobe, bathroom and shower room. The walls are painted and floors are tiled with old terracotta floor tiles. On the other side, the lounge with its beautiful views looking out onto the park, the grass and woodlands has a closed hearth fireplace with stone mantle piece and diamond-shaped terracotta floor tiles. The second entrance leads into a fitted kitchen with fireplace. The work tops and sink are marble, and sideboard cupboard made of Gard stone. The furniture is white-painted oak. The dining room: terracotta floor tiles and wall-papered walls.
First floor
A surface area of 142 m2; and approx. 2.80 high ceilings. A large landing provides access to this level. On one side, a bedroom, a shower room and a toilet; on the other, a wide gallery leads to four bedrooms, one of which has been converted into a library and features a black marble fireplace. The floors are covered with hexagonal-shaped terracotta tiles; the rooms are illuminated by through light and there are clear views.
Attic
The attic space could be converted. It measures approx. 130 m2 and ceilings are 1.80 m high.The service quartersSpanning 245 m2 in total, the service quarters form a group of buildings ...
reference : 261947 - Le Figaro Properties reference : 26246505
Features:
EPC : C (100)
GHG : D (30)
Localisation :
45 Montargis

By PATRICE BESSE

7, rue Chomel
75007 Paris 7th

phone