Add to favorites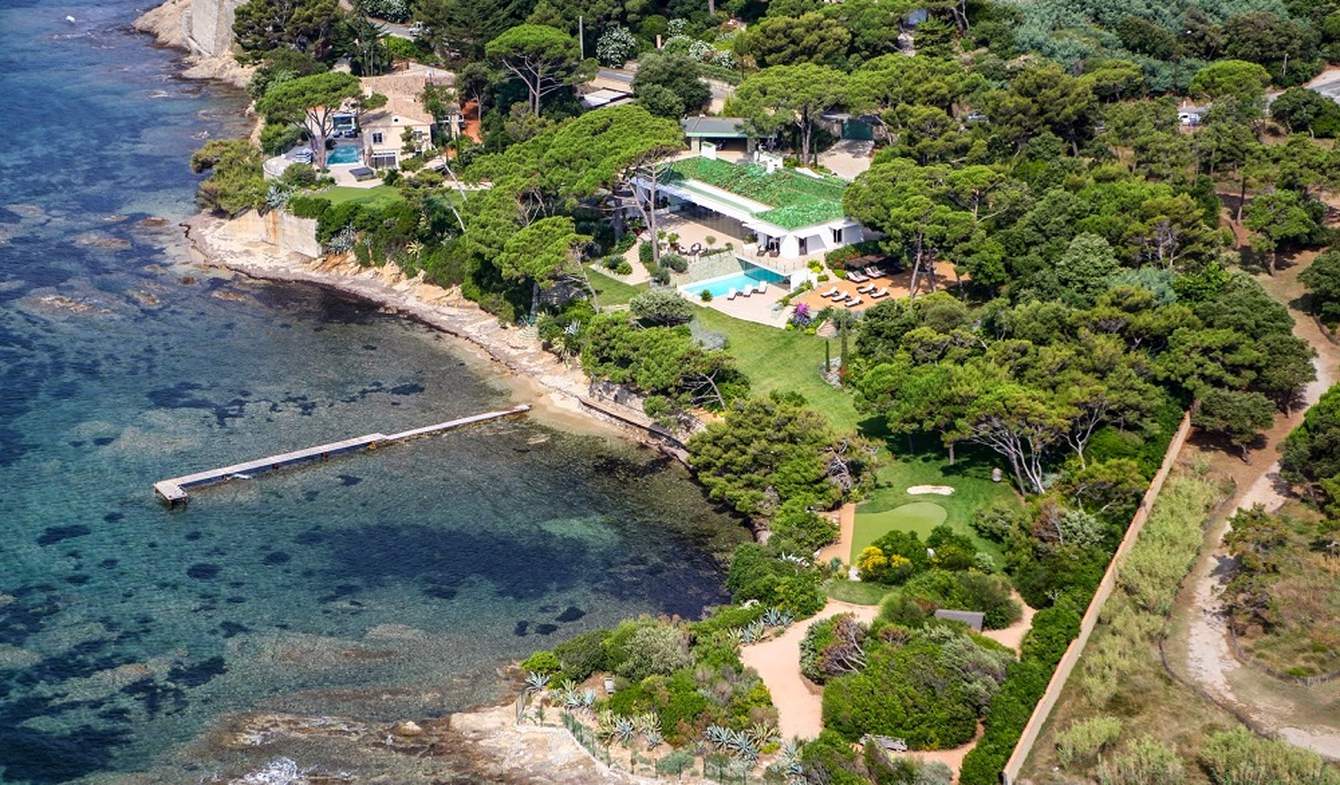 Sleeping:

from

18

to

33

people
Version Us :
The property ref 636 is located in the peninsula at the entrance of the Gulf of St Tropez. This particular location is unique in the Côte d'Azur.The south orientation and its panoramic view on the Gulf of St Tropez makes the property a magical place.Its gardens with Mediterranean plants like the pines trees, eucalyptus, Alep pines, cypresses, grenadiers, mimosas, arbutus, cork oak, olive trees, etc... are planted on over 10 000m² and on along 300m of the coast. A private dock from the Villa allows you to reach by boat St Tropez in 8 minutes.

The property includes 3 houses:
The main house: 4 suites
- The guest house: 4 suites + 2 children's bedrooms + studio on the beach + 4 rooms for staff
- The studio is housed in a bunker (very nice) overlooking a private garden and fully self-contained beach with its kitchenette.

The total area hosts:
Main house: 4 bedrooms / 4 beds: 8 adults

Guest house:
- 3 bedrooms / 3 beds: 6 adults
- 1 bedroom: 1 bed / 2 adults and an adjoining children's room with 3 single beds: 3 children
- 1 dormitory room with 4 beds / 4 children
- 4 bedrooms in the basement with respectively 2 single beds used for the staff or young
- Children: 8 beds / 8 children or staff

Studio: 1 double bed for 2 adults
The property is located at Ste Maxime, and provides not less than 10 000 m² of magical gardens with hundreds of exceptional trees, Mediterranean vegetation composed by shrubs and sublime plants.
Le Figaro Properties reference : 9827400
Features:
Air-conditioning
Barbecue
Elevator
Garden
Outbuildings
Pool
Seaside
Seaview
Terrace
Waterfront
Localisation :
83 Sainte-Maxime

By SEJOUR LUXE

1 rue du plein soleil
30800 Saint-Gilles

phone